Walk in Only - There are plans to turn this campground into a day use only area in 2015. Check with the Forest Service for availability.
The Cove Campground Details
Campground Rating:

Number of Campsites:

10

Drinking Water:

Yes

Toilets:

Vaulted

Camphost on Site:

Yes

Fires Allowed:

Yes

Cell Service:

AT&T Only

Season:

May

-

September

Nearest Store (Miles):

15

Elevation:

3,200 ft.

Showers:

No

Firewood for Sale:

Yes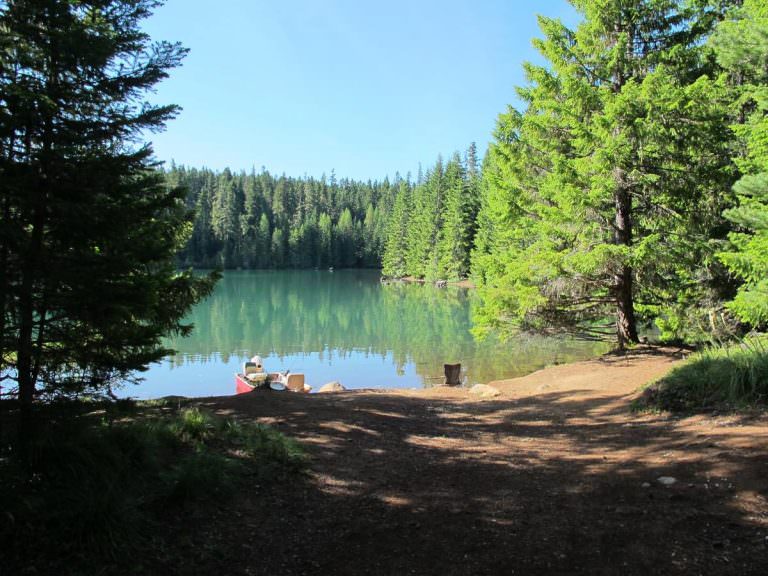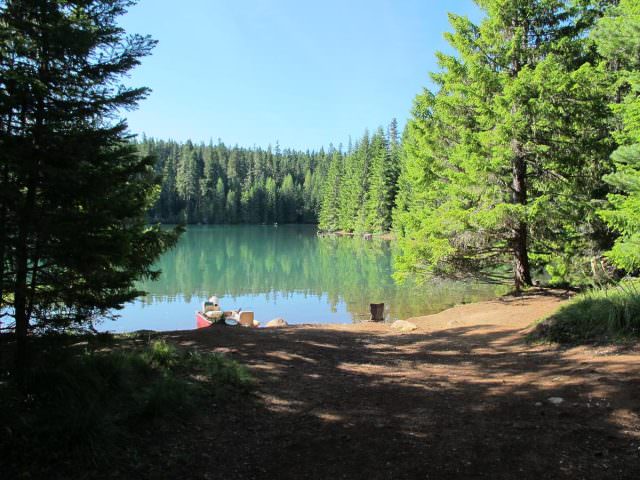 The Cove Campground Description
The Cove Campground at Timothy Lake is one of two hike in only campgrounds located on the Lake Shore (The other one is Meditation Point). It features 10 campsites and is one of the more private campgrounds on the lake due to the fact that you cannot drive a vehicle up to your site. Parking for The Cove Campground is located off the main Timothy Lake Access road between Hoodview and Pine Point campgrounds. It sits on the edge of the lake and has great access to the Timothy Lake Trail – a thirteen mile loop around the lake. Even though it is a hike in only campground, The Cove offers standard camping amenities such as picnic table, fire pits, vault toilets and potable water.
Weather for The Cove Campground
{{current_weather.dt | momentjs( atts.date )}}
{{current_weather.temp | temp}} °{{units}}
{{day.dt | momentjs(atts.date)}}
{{day.temp | temp}} °{{day.temp_min | temp}} °{{units}}
{{current_weather.temp | temp}} °
Humidity: {{current_weather.humidity}}%
Clouds: {{current_weather.clouds}}%
Wind ({{current_weather.wind.deg}}): {{current_weather.wind.speed}}{{units_wind}}
{{current_weather.desc}}
{{day.dt | momentjs(atts.date)}}
{{day.temp | temp}}°
{{day.temp_min | temp}} °
Other Nearby Campgrounds
*Distances are as the crow flies
Attractions/Activites near this campground
*Distances are as the crow flies