Not a maintained Campground
High Rock Springs Campground Details
Campground Rating:

Number of Campsites:

2

Drinking Water:

No

Toilets:

Vaulted

Camphost on Site:

No

Fires Allowed:

Yes

Cell Service:

No

Nearest Store (Miles):

30

Elevation:

5,000 ft.

Showers:

No

Firewood for Sale:

No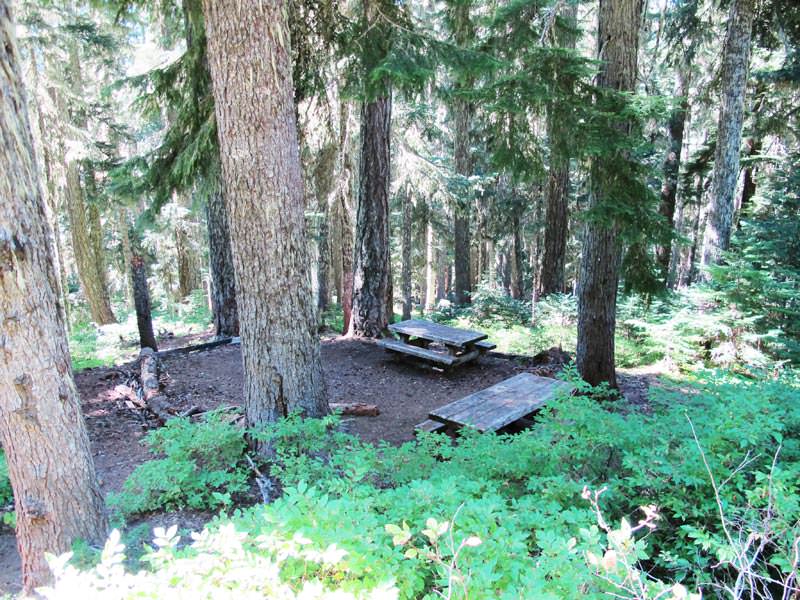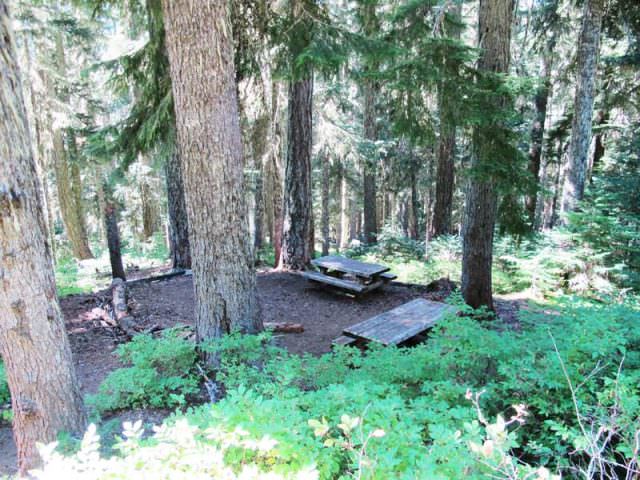 High Rock Springs Campground Description
Highrock Springs is NOT a maintained campground and should really be on the list of deprecated areas.  It is, however, on some maps still in circulation so we have included it on the list of NW campgrounds.  Highrock Springs is located in the Mount Hood National Forest in a hard to reach area between Timothy Lake and the Clackamas River.  There supposedly 6 campsites located here however some of the tables are rotting and falling apart and the actual sites have small shrubs growing in them making it difficult to pitch a tent.   There really is nothing here other than a spring, however, for those looking to truly get away from it all, you have arrived.
The campground is on a steep hillside and as the name promises, is situated next to a natural spring.  To get to High Rock Springs take Forest Road 58 from Highway 224 all the way until you reach a "T" in the road.  You will see a sign that tells you to go right for Timothy Lake and left for Frazier Turnaround.  If you look left you will see a hidden dirt road that looks like it leads to nowhere.  That is the road to the campground.  You will need to keep a close eye out as you can easily drive right past the campground.
Again, this is NOT a maintained campground.
High Rock Springs Campground Map
Weather for High Rock Springs Campground
{{current_weather.dt | momentjs( atts.date )}}
{{current_weather.temp | temp}} °{{units}}
{{day.dt | momentjs(atts.date)}}
{{day.temp | temp}} °{{day.temp_min | temp}} °{{units}}
{{current_weather.temp | temp}} °
Humidity: {{current_weather.humidity}}%
Clouds: {{current_weather.clouds}}%
Wind ({{current_weather.wind.deg}}): {{current_weather.wind.speed}}{{units_wind}}
{{current_weather.desc}}
{{day.dt | momentjs(atts.date)}}
{{day.temp | temp}}°
{{day.temp_min | temp}} °
Other Nearby Campgrounds
*Distances are as the crow flies
Attractions/Activites near this campground
*Distances are as the crow flies