Mount Hood is one of the more popular areas to camp in Oregon but finding the right campground can be tricky. Mt. Hood has so much to offer and can accommodate campers from weekend warriors to those looking to really get out there and rough it.  We have done the hard work for you and put together a list of our favorite campgrounds ranging from lake side resorts to rustic and secluded mountain escapes.
Map of Campgrounds near Mount Hood
Still Creek Campground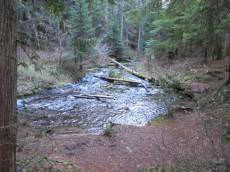 Still Creek Campground is located off HWY 26 about a mile from Government Camp and roughly an hour and a half drive from Portland. The campground sits about a half mile from the noise of the highway and near the edge of Still Creek as the name suggests. This is an excellent and often overlooked campground that serves as a great hub for those looking to play on Mt. Hood, enjoy the waters of Trillium Lake or even hike into Government Camp. Some of the sites are right on the waters of Still Creek and there is a easy to navigate dirt road that is just a short drive down to Trillium Lake.
What's your favorite Mt. Hood Campground?
We hope you found this list of campgrounds on Mt. Hood Helpful! Let us know your thoughts in the comments or if you have a favorite campground not listed here let us know!