Lost Creek Campground Details
Campground Rating:

Reservations Available:

Yes

Number of Campsites:

17

Avg. Overnight Fee:

$19

Drinking Water:

Yes

Toilets:

Vaulted

Camphost on Site:

Unknown

Fires Allowed:

Yes

Cell Service:

No

Season:

May 26

-

October

Nearest Store (Miles):

20

GPS:

45.38246

,

-121.83633

Elevation:

2,600 ft.

Showers:

No

Firewood for Sale:

Unknown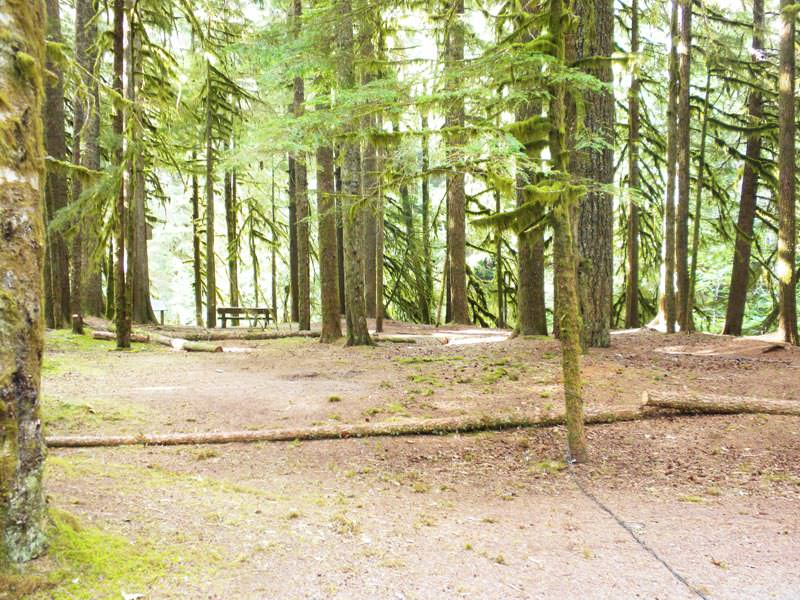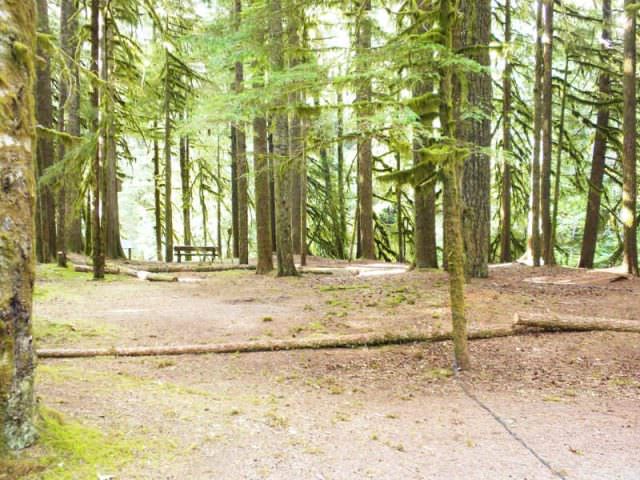 Lost Creek Campground Description
Lost Creek Campground is a hidden gem just outside of Zigzag, Oregon in the Mount Hood National Forest. There are two distinct areas to the campground. Loop A features 14 traditional car camping sites. The road is paved, eliminating unnecessary dust and noise. All sites are level and wooded in old growth Douglas Fir and Western Hemlock. There is little brush around, yet sits are private and roomy. Tables are old school Forest Service gargantuan. Fire pits and bar-b-q stands are included. Piped water is available at a central pump. Vault toilets are new and sparkling clean. Loop B features five walk in cites, accessible by a smooth and wide gravel path, which will easily accommodate a hand truck or cart. These sites are extremely private and quiet.
Lost Creek also has a well maintained nature trail along Lost Creek. It is reasonably long, well signed, and paved with boardwalks and viewing platforms. Lost Creek is one of the few camp grounds where the camp host is truly an asset. Larry takes great pride in the facility and it shows. Check ins are efficient and the camp ground and facilities are immaculate. He can show a short cut trail to the Ramona Falls Trail-head, eliminating the need for a shuttle.
All in all, Lost Creek is one of the finest camp grounds in Oregon. It is scenic, quiet, and has those indefinable charm special places exude. Sites may be reserved. Highly recommended.
Bonuses: Nearby trail-heads for Burnt Lake and Zig Zag Mountain, Ramona Falls, and Top Spur.
Reservations required.  There are four walk-in sites that are well worth the small effort.
Lost Creek Campground Map
Weather for Lost Creek Campground
{{current_weather.dt | momentjs( atts.date )}}
{{current_weather.temp | temp}} °{{units}}
{{day.dt | momentjs(atts.date)}}
{{day.temp | temp}} °{{day.temp_min | temp}} °{{units}}
{{current_weather.temp | temp}} °
Humidity: {{current_weather.humidity}}%
Clouds: {{current_weather.clouds}}%
Wind ({{current_weather.wind.deg}}): {{current_weather.wind.speed}}{{units_wind}}
{{current_weather.desc}}
{{day.dt | momentjs(atts.date)}}
{{day.temp | temp}}°
{{day.temp_min | temp}} °
Other Nearby Campgrounds
*Distances are as the crow flies
Attractions/Activites near this campground
*Distances are as the crow flies