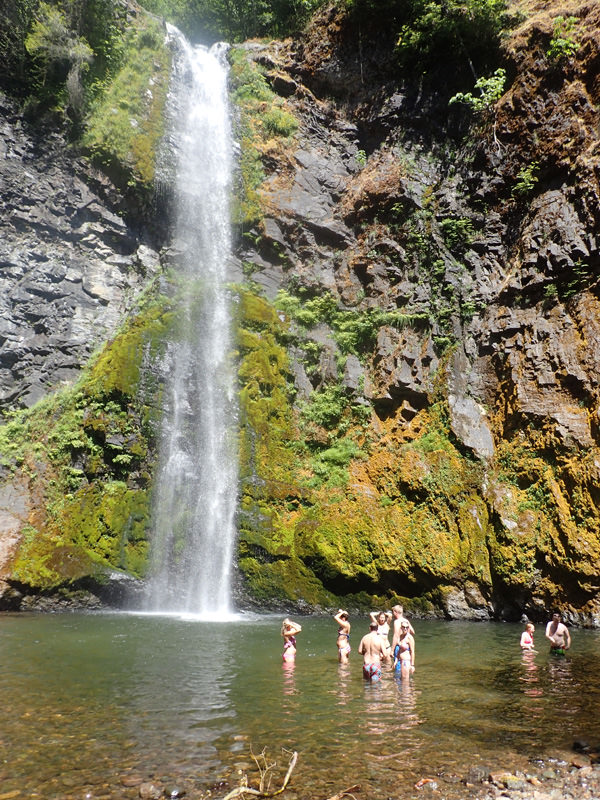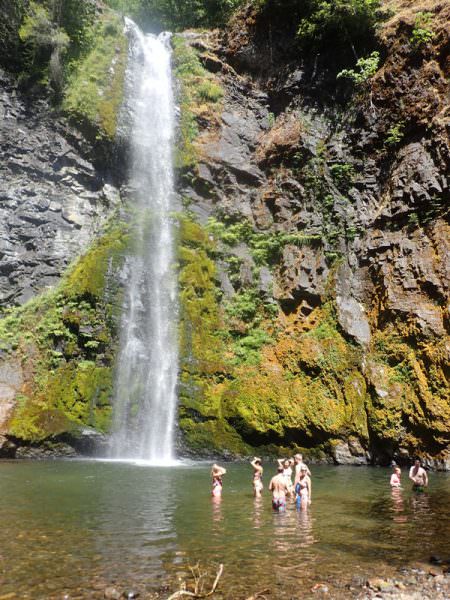 Wow.  Puff Falls is one of the very few swimming holes within an hour and half drive from Portland that has not been over-run by weekend warriors and hipsters fighting for the next best Instagram shot.  This place is truly magical and hopefully it will stay that way.  What makes Puff Falls so unique is that you can actually swim in the pool the waterfall plunges into.  If you find yourself in southwest Washington on a hot day you need to make the trek to Puff Falls.  You won't regret it.
Getting to Puff Falls
To get to Puff Falls you will want to take the Wind River Highway north from the small town of Carson, WA.  You will stay on the Wind River Highway for roughly 13 miles at which point you will want to make a right turn and continue on Wind River Highway for another 2 miles.  At this point keep your eyes peeled for Dry Creek Road on your left.  Take Dry Creek Road for another 2 miles until you get to Dry Creek.  You will know you are at Dry Creek as it is the only creek the road crosses and you will see a closed gate, lots of road parking and a makeshift campsites.  The GPS coordinates for the parking area are 45.93102, -121.97208.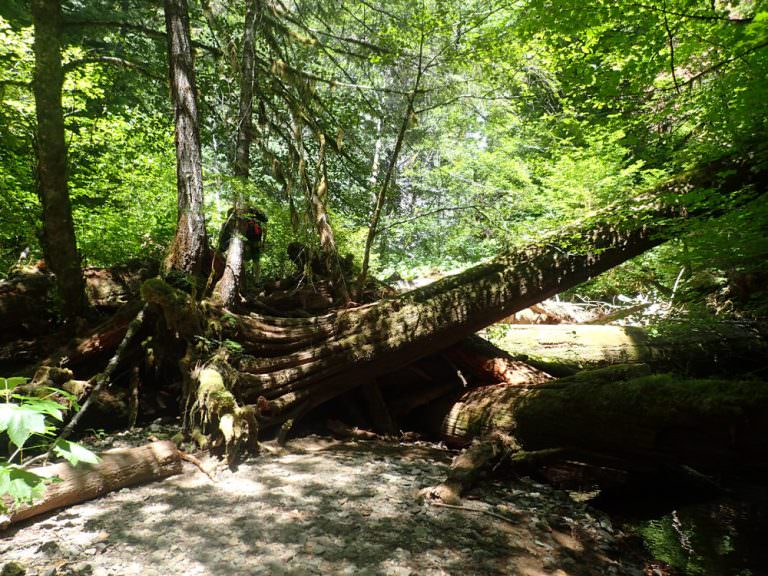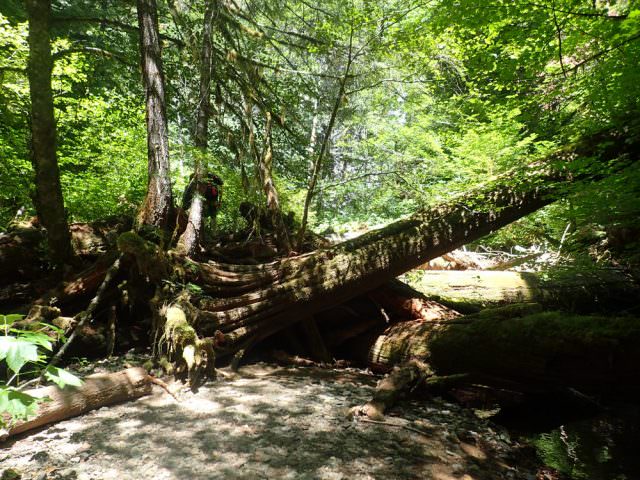 Park your car on the side of the road and start hiking up Dry Creek.  There is no real trail and at times it is easier to just stay in the water rather than follow the meandering paths that lead over and under fallen logs.  The hike will take anywhere from 15 to 30 minutes depending on how quickly you can navigates the downed trees and boulders.  Towards the end of the hike there is a very small log jam at which point you will be able to see Puff Falls.  In general the hike is very easy and despite the log jam is dog friendly assuming your pooch likes being in the water.  Expect water up to your knees and do not wear flip flops.  River shoes are a must or you will be limping back with a busted toe.
Puff Falls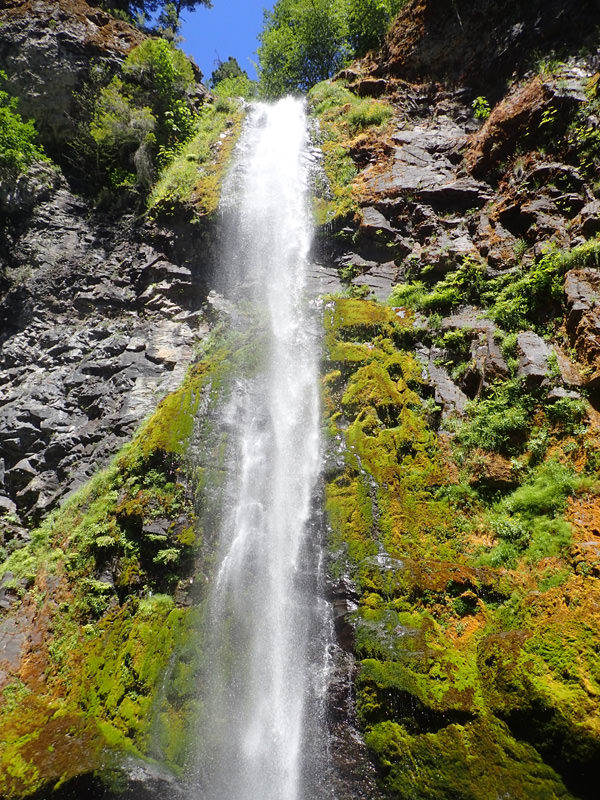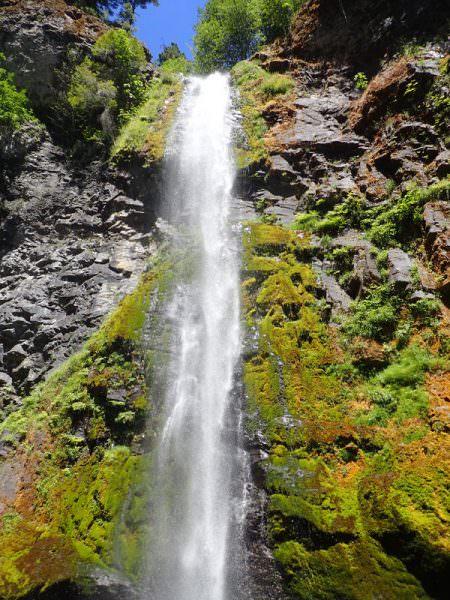 The majestic Puff Falls is a 133 ft tall waterfall the plunges in a nice and deep pool perfect for swimming in on a hot day.  The surrounding area is small and consists of little pebbles but is still very nice for laying out if there are not too many people when you visit.  On a busy day this area could get crowded as it is not very large.  The water is relatively cold and even on a 90 degree day you will start to get chilly after swimming for about 10 minutes.  You can stand in most of the swimming area and if you are brave enough to venture out under the waterfall you will find the bottom is shallow and sandy.  After a recent rain it is advised not to get near the waterfall as large logs and sticks may float down and a blow from one of those could be fatal.
The thing that really makes Puff Falls stand out is the swimming hole beneath it.  In terms of waterfall it is definitely beautiful however there are much more impressive falls in the northwest.  This is the perfect weekend getaway when temps rise about 90 degrees.