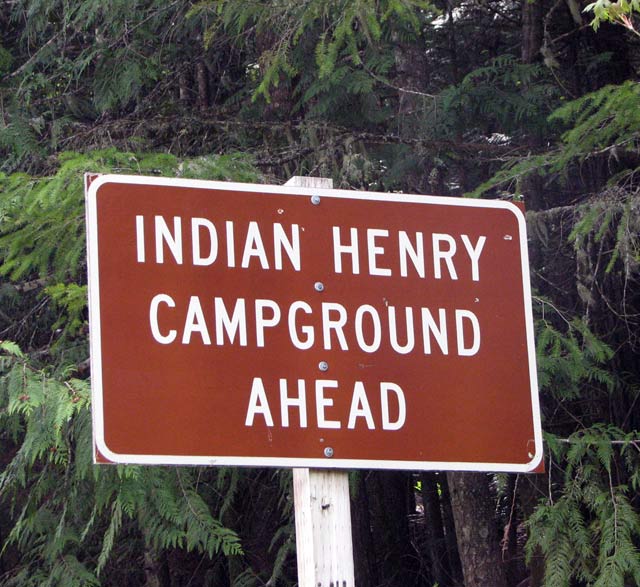 On July 15th, 201 Mount Hood National Forest officials announced the indefinite closure of one of the most popular campgrounds in the area, Indian Henry Campground.
The closure was announced in response to massive Hemlock trees in the area creating a public safety issue.   The Hemlock tress are very shallow rooted and have been blowing down in the campground.  No injuries have occurred but an assessment of the campground pushed officials to make the decision to close the campground.
There has been no official announcement as to when Indian Henry Campground will re-open but it sounds like it will not be anytime this 2011 camping season.
Indian Henry Campground is host to 91 campsites and is a very popular summer destination due in part to its close proximity to the Portland area and excellent location on the Clackamas river. The early closure will surely push campers further up the river to other campgrounds which should in turn make campground capacities peak.  If you are heading up the Clackamas be sure to have  a back up plan if your desired campground is full this year.
Sources:
http://www.oregonlive.com/clackamascounty/index.ssf/2011/07/hazardous_trees_cause_closure.html