Elk Meadows on the southeast side of Mt. Hood is one of the most quintessential hikes in the northwest region. It is relatively easy to get to, has moderate crowds and delivers almost everything the average hiker could want including mountain streams, flowery meadows and glacial views. The 6.5 mile hike is easy to do for even novice hikers and there are many different options for those more advanced hikers looking to add on a little something extra.
Getting to the Elk Meadows Trailhead
The Elk Meadows trailhead is located off highway 35 roughly 20 minutes east of Government Camp at the base of the Mt. Hood Meadows Hood River Meadows parking lot. As you pull off highway 35 you will want to stay to the left and drive up the Mt. Hood Meadows road roughly 300 yards until you notice a parking area on your right. This is the trailhead for Elk Meadows and it is important to note that you will need to either have a day pass or Northwest Forest pass to park here.
The Elk Meadows Hike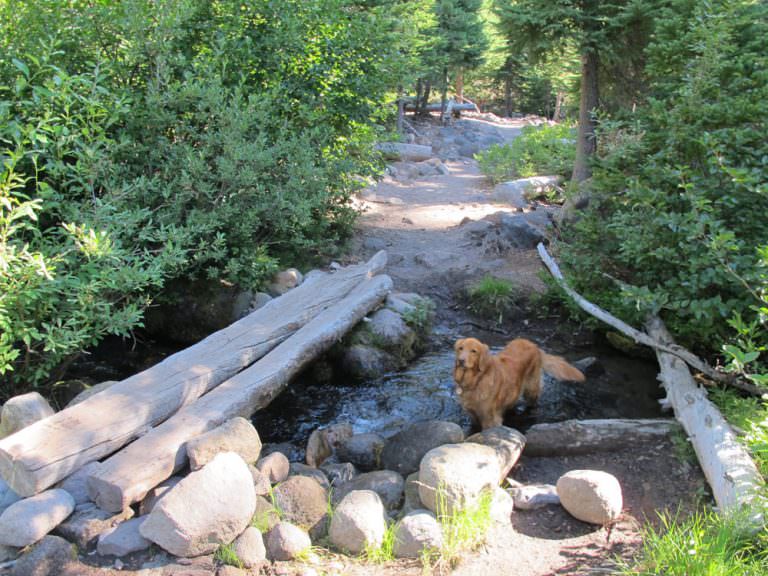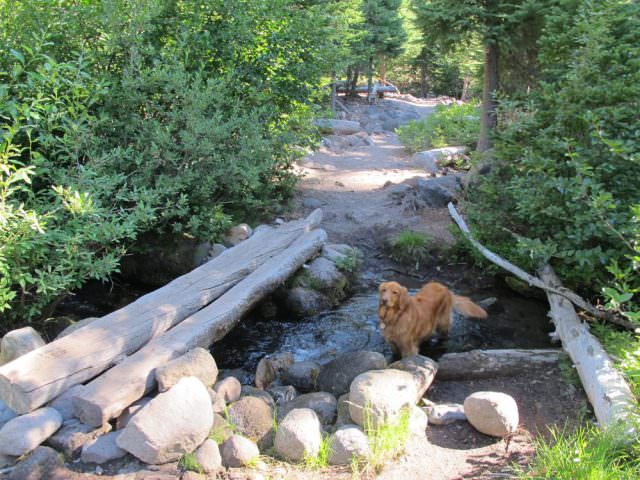 Once you get your bearings and find the beginning to the trail you will start hiking in a northeast direction through a nice forested area. This section is relatively flat and easy to get through and you will pass a few trails that head off toward your left. Be sure to stay on the main trail and you will soon come to the Clark Creek crossing.
At Clark Creek there is a kiosk where you will need to fill out a free wilderness permit which indicates the number of people in your party, destination, return date, etc. There should be pencils in the box and you will want to attach the permit to your backpack or somewhere else where it is easily visible. Cross the bridge at Clark Creek and keep working your way up the trail until you get to Newton Creek.
Newton Creek does not have a bridge and you will have to get creative in finding a place to cross over to the other side. As soon as the trail gets to Newton Creek you will want to stop for a minute and look directly across to the other side and try and find where the trail continues up the hill. This is pretty important as you could find yourself trekking a ways up or down the creek to try and find a safe place to cross and once you are on the other side it will be very hard to find where the trail picks up again. Look for stacked rocks indicating a trail marker. Once you find the trail make your way across the creek. If you are wearing a backpack it is ALWAYS good practice to unhook your chest straps when crossing water. If you fall in your pack can act as a weight and trap you in even shallow water and drown you. Being able to quickly remove your pack is critical and unhooking straps is a great habit to form.
Once you safely make it across Newton Creek you will begin the difficult section of the hike and begin an ascent which takes you up roughly 600 vertical ft. There are switch backs here and towards the top be sure to look across Newton Canyon over towards Mt. Hood Meadows ski area. For you skiers the cliffs you see are God's Wall and Private Reserve.
Continue up the hill until the trail levels out. You are almost there. As you hike you will come across a few junctions which lead left up Gnarl Ridge and right towards Elk Mountain. If you have a map you can add more onto your hike here by looping up Gnarl Ridge or even looping up Elk Mountain and back down to Elk Meadows. To get to Elk Meadows just stay on the trail and head straight until you get to a Y junction with the option to cirlce around Elk Meadows to the left or right. Pick a direction and you will soon see Elk Meadows.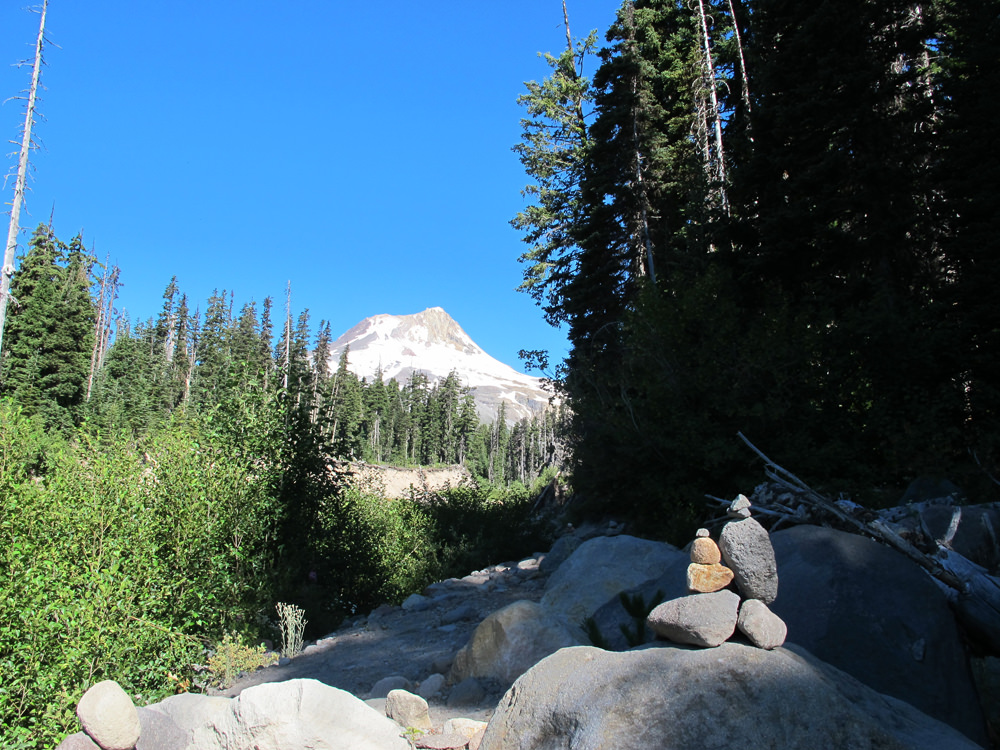 As you hike around the meadows you will see some trails leading into the actual meadow. Here you can find nice views of Mt. Hood and you will even stumble upon a old shelter. There are some campsites here however it is good to note that campfires are not allowed near the meadows. Enjoy the meadows and continue around the loop until you get back to the trail you came in one.
Elk Meadows Hiking Tips
The hike is pretty straightforward however it is always good to have a general map of the area you are going in case you get lost. Be sure to bring plenty of water, snacks and wear proper hiking shoes. Most of this hike is forested however you will still want to wear sunscreen as the elevation exposes you to stronger rays. The Newton Creek crossing can be tricky but if you see people heading out as you hike in stop them and ask where a good crossing is. This will save you time scrambling up and down the creek trying to find a way across.