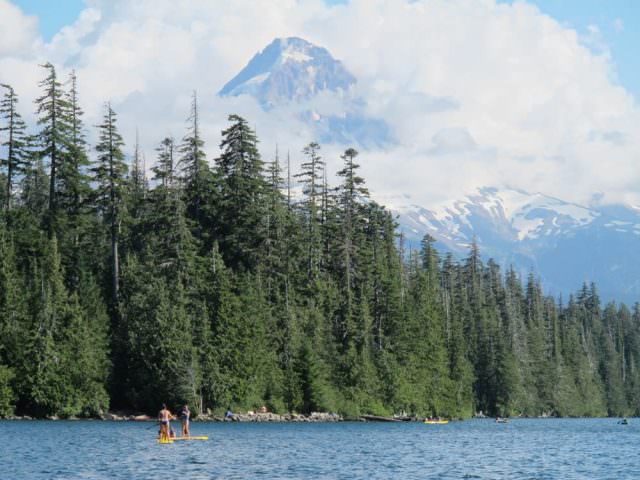 Lost Lake Campground and Resort is a very popular summertime destination just outside of Hood River in Oregon.  It is located at the foot of Mount Hood and offers excellent swimming, hiking and other activities along with stunning mountain views.  Lost Lake is possibly one of the most popular camping destinations near Portland and during the busier summer months you can expect the area to be full.
Lost Lake Activities
Lost Lake is an incredible experience and offers some of the best views of Mt. Hood around.  The water in the lake is very warm during the summer months and the actual shore offers plenty of places to post up for a day on the water.  The lake depth varies and it gradually gets deeper the further out you go with minimal drop offs which is nice. Fishing is popular along with boating and there are rentals at the lodge for a reasonable price.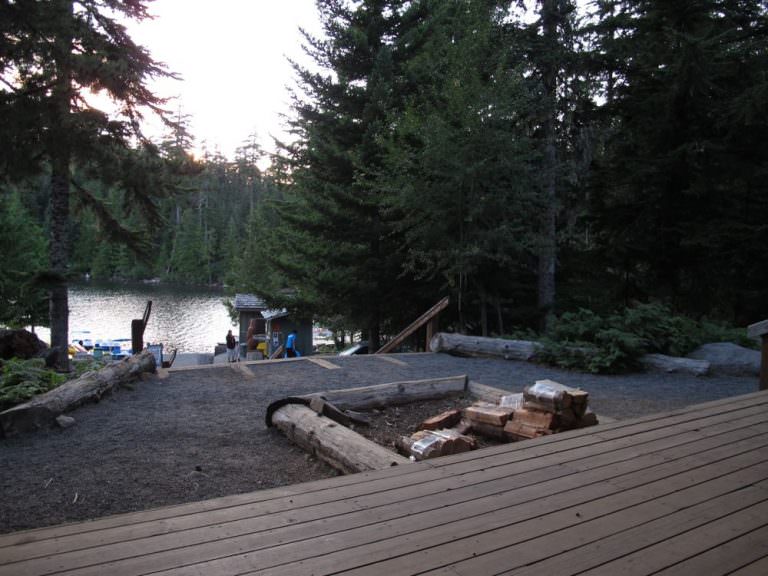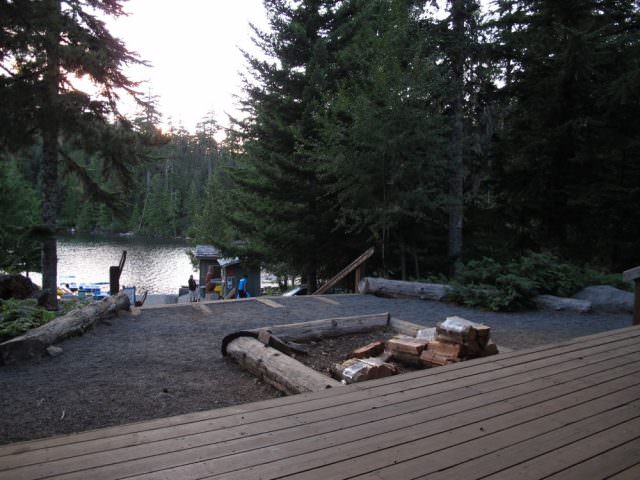 In general, Lost Lake is super popular and as a result it can become very over-crowded.  This can be a problem if you are looking for a place to camp as it is a long drive in with no alternative campgrounds past the lake. Campsites tend to fill up before the weekends even show up which makes this campground a difficult one to go to with a group.  If you are lucky enough to find a spot at Lost Lake expect a family oriented environment with lots of kids running around.
In the evenings there are sometimes activities down at the lodge such as small concerts or campfires.  There is a camp store at the lodge as well which sells pretty much everything you could need including food, fishing tackle, beer and ice.  Do expect to pay a hefty fee though especially for the beer.
Lodging and camping at Lost Lake
When visiting Lost Lake you have several options in terms of lodging.   There resort offers rentals that include rooms in the lodge, yurts, or cabins of varying sizes.  There can all be reserved online through the Lost Lake website.  If you are looking to actually do some tent camping there is plenty of that at Lost Lake as well.  Tent camping is first come first serve however a reservation system will be put in place for the 2015 season.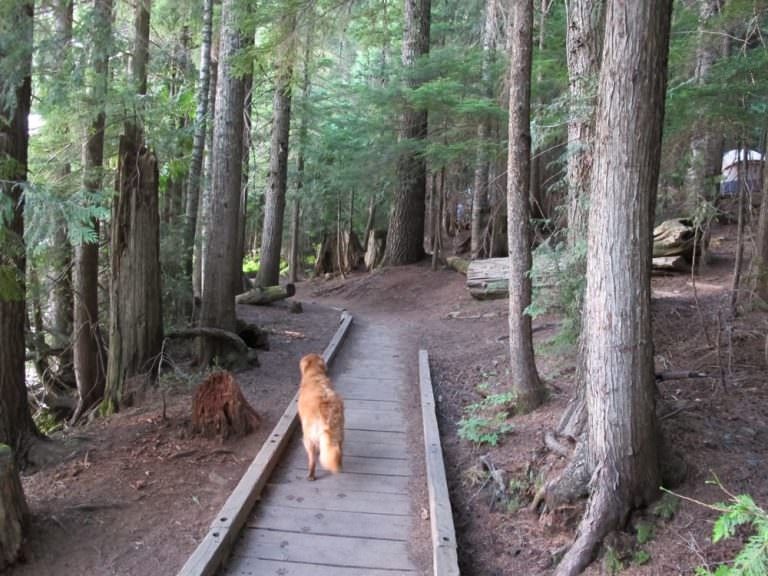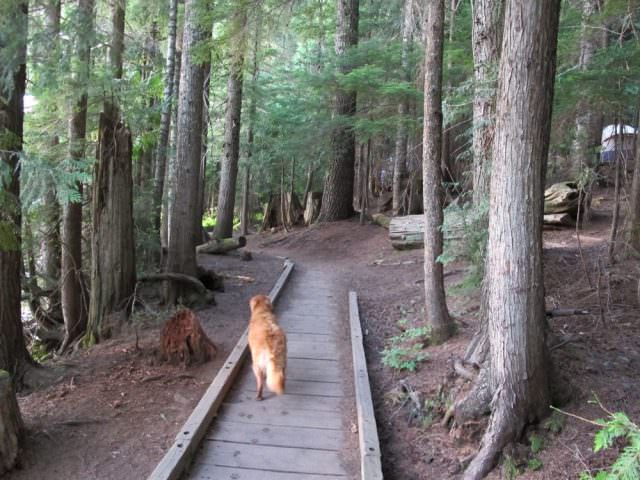 The campground is laid out in a bunch of different loops systems like most campgrounds and is spread out pretty well.  Expect to hike a good ways to get to the lake as very few campsites are actually on the lake shore and those that are fill up instantly.  You can also expect screaming children no matter what part of the campground you are in… remember this is a family resort so kids kind of come with the territory.  If you do not like kids it is recommended you camp somewhere else as they are everywhere here.
There are several options for hiking near Lost Lake including a trail that is roughly 3 miles around the lake.  This is definitely worth doing as it will give you a good idea of the layout of the area and offers you different viewpoints.  You can also hike a few different trails in the area of varying distances and options.
Overall Lost Lake is a great place for a mid-summer's getaway.  Just remember to try and get up there early so you can actually find yourself a campsite.