Central Oregon is home to many geological and volcanic wonders but none are as interesting as the caves left behind from ancient lava flows thousands of years ago.  Access to a large cave system is located just a short drive outside of Bend and can provide a full days worth of fun and adventure.
The caves located off of Old China Hat Road are not for the un-adventurous.  When you arrive you will not find a ranger station or interpretive center.  Instead, you will most likely find yourself alone in the high desert with maybe one or two other cars parked at a trail head or cave entrance.  Due to vandalism over the years these caves have been unmarked and are difficult to find at times, however with enough looking you, too, can find these wonders.
Suggested Reading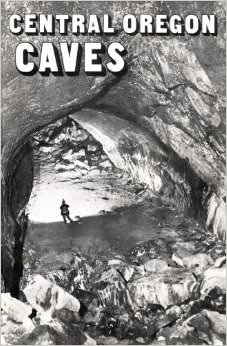 We recommend checking out the book Central Oregon caves
before heading out to explore these caves for yourself. It is an excellent pamphlet style book published in 1987 before the government came in and started regulating the caves so it offers all sorts of detail that is very hard to find on the internet now-days.
Finding The Caves
The following caves are located near Bend in Central Oregon:
Boyd Cave
Arnold Ice Cave
Skeleton Cave (By Permit only)
Wind Cave (Permanently Closed)
South Ice Cave
Charcoal Cave
Hidden Forest Cave
Most of these caves are located off of China Hat Road just south of Bend.  To get there from Bend take Highway 97 South and exit at Knott Road (exit #143).  Upon exiting make a left, head east towards China Hat Road (also called Arnold Ice Cave Road or Highway 18). Coming from La Pine or Sunriver you will want to take  Highway 97 North and exit at Knott Road as well.
Boyd Cave
Drive on China Hat Road for about 15-20 minutes before you reach the first Cave, Boyd cave.  Boyd Cave is the most popular and easily accessible of the caves in the area however lack of signage makes it tricky to find. A quick tip: the turn off point for Boyd Cave is right before China Hat Road turns to gravel. You will take a left and drive down a beat up old dirt road for less than a quarter mile until you reach a turn around and small parking area.
Skeleton Cave
After Boyd Cave you can drive up China Hat Road a few mile further to Skeleton Cave.  When China Hat Road turns to dirt you will want to start looking for the Skeleton Cave turnoff on your left marked as Road 1819.  Due to vandalism, Skeleton Cave access is limited to those with a permit.  If you would like a permit you would need to apply directly with the Deschutes National Forest.  Alternatively you can book a guided tour through Wanderlust Tour Company in Bend.  You can drive up to the entrance of Skeleton cave which usually has a close gate.  Just park at the gate and hike into the cave.  One half of the cave is closed off but you can still explore the other side without a problem .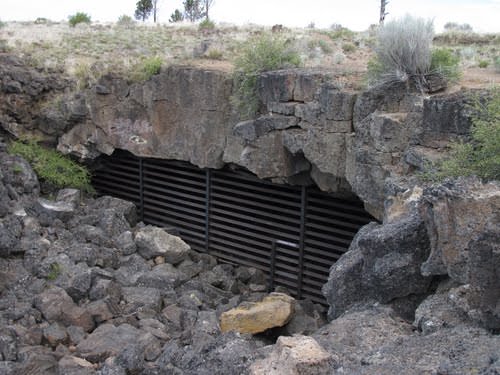 Wind Cave
Next comes Wind Cave.  Wind Cave is under a permanent closure due to the bats that live there.  You can go to the entrance but you will not be getting past the giant jail-like bars at the front of it.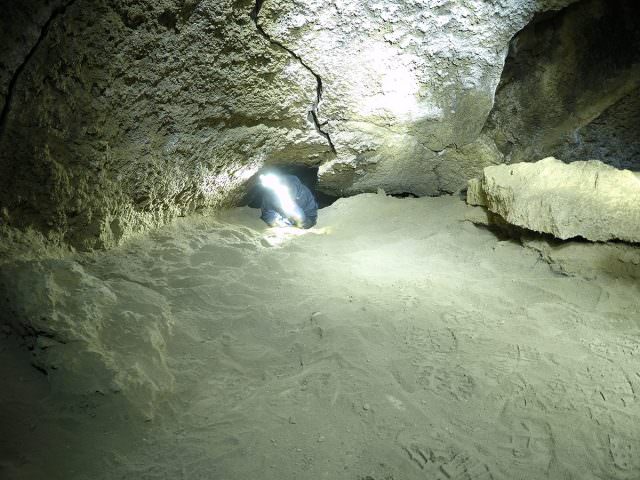 Arnold Ice Cave
Arnold Ice Cave is the cave that the road is named after so you'd think that it would be easy to find however due to vandalism the government has removed the signs to this cave making it tough to locate.  The road to Arnold Ice cave is located just after the road to Wind Cave on the right hand side.  Look for Swamp Well Road just after Forest Road 1820.  The cave is a short distance off the main road and impossible to miss.  Arnold Ice Cave has a neat history and story to it so be sure to read more about it here.
What to Bring when Caving
If you plan on going into any of these caves you need to be sure to be properly equipped.  It is recommended to bring at least 3 sources of light and always go with a buddy.  Gloves are a good idea and extra layers of clothes can help you keep warm where the temperature sits at a steady 40 degrees.  It is also a good idea to tell someone where you are going and when they should expect you back in the event you don't return.  These caves are rather remote and depending on when you visit them it could be days until someone finds your abandoned car.
Flashlights we Like
Some of our favorite flashlights are made by a company called Coast that is located in Portland, Oregon.  Coast makes high quality, incredibly bright and fortunately affordable flashlights, headlamps and lanterns.  Their lights typically boast a high lumen output and are super durable. 

One of our favorite handheld lights made by Coast is the Coast HP7.  The HP7 is a small and compact light with a huge output of 250 lumens.  It has two firing modes: the first being super bright and the second is slightly less bright.  If you find yourself heading into a cave in central Oregon we definitely recommend the HP7 as a reliable light source.

Headlamps are essential gear for caving and there are many option available to choose from. Headlamps are nice when caving because they keep your hands free for scrambling and make the overall experience much easier.  
Coast also makes several headlamps and the options range in the level of Lumen output.  For a mid-level and affordable headlamp we recommend the Coast HL7.  The HL7 has a 196 Lumen output and similar to the HP7 has two different power settings for high light and low light.  It operates on 3 AAA batteries and is an ideal headlamp solution for the caving enthusiast.
More Reading
For more information on these caves check out the following resource and videos:
Arnold Ice Cave: