Attraction Details
Rating:

Attraction Type:

Day Use Area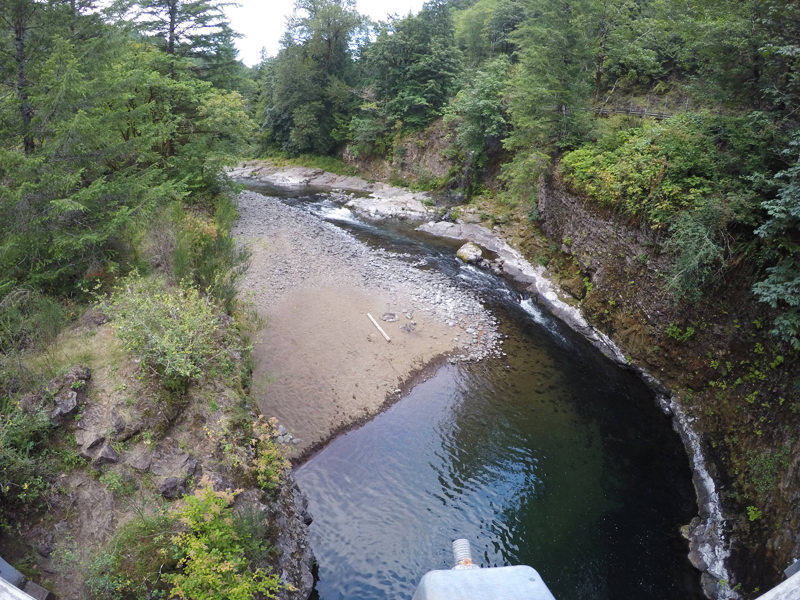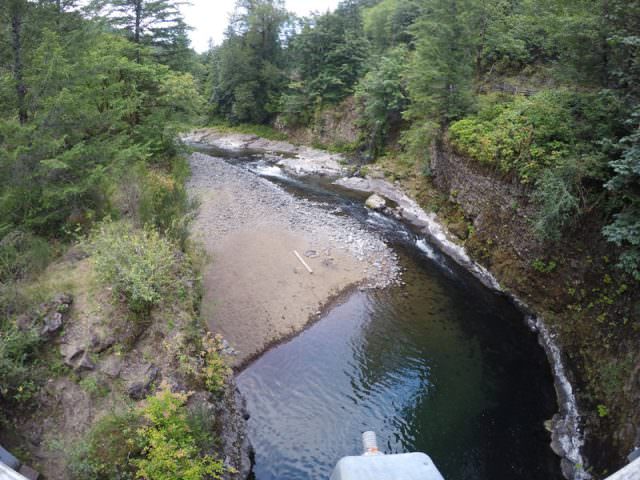 Wilson River Footbridge Day Use Area Attraction Description
The Wilson River Footbridge Day Use Area is a popular swimming hole located on the banks of the Wilson River.  The day use area offers swimming, fishing, cliff jumping and trailhead parking with access to the Wilson River Trail.  The crystal clear waters of the Wilson River bring small crowds to this area on hot summer days and there are several different "beachy" areas which consist of some sand but mostly smaller rocks.  This is a great place to spend a hot summer day and cool off in the waters of the Tillamook Forest.
An added bonus of the Wilson River Footbride Day Use Area is the proximity of Bridge Creek Falls, a 35 foot waterfall that plunges into the river adjacent to the footbridge and beaches.  The waterfall helps drown out the sound of nearby highway 6 and is great for photo opps.
Tip: bring river shoes to help walk around – this is not a great area to go barefoot due to the rocky bottom and potential for broken glass.  If you come here on a busy day and can't find parking keep on driving as there are numerous pull offs from the highway with trails down to hidden swimming holes.
Wilson River Footbridge Day Use Area Map
Weather for Wilson River Footbridge Day Use Area
{{current_weather.dt | momentjs( atts.date )}}
{{current_weather.temp | temp}} °{{units}}
{{day.dt | momentjs(atts.date)}}
{{day.temp | temp}} °{{day.temp_min | temp}} °{{units}}
{{current_weather.temp | temp}} °
Humidity: {{current_weather.humidity}}%
Clouds: {{current_weather.clouds}}%
Wind ({{current_weather.wind.deg}}): {{current_weather.wind.speed}}{{units_wind}}
{{current_weather.desc}}
{{day.dt | momentjs(atts.date)}}
{{day.temp | temp}}°
{{day.temp_min | temp}} °
Wilson River Footbridge Day Use Area Photos
Other Nearby Attractions/Activites
*Distances are as the crow flies