So far this summer has been a scorcher and the Northwest's official start to the summer – the 4th of July – isn't even here yet. The hot weather has folks in search of places to go and escape the heat and this weekend's forecast of 100+ degree heat has intensified that search. The trouble with beating the heat in the northwest is that everyone else has the same thing in mind. This creates massive conjestion on lakes and rivers near the major metro areas and bumper to bumper traffic on the coast. Even so, people are willing to put up with it just to stay cool. Here are 5 ideas to help you chill out this summer, soak up some sun and maybe get your toes in the water.
Visit a Mountain Lake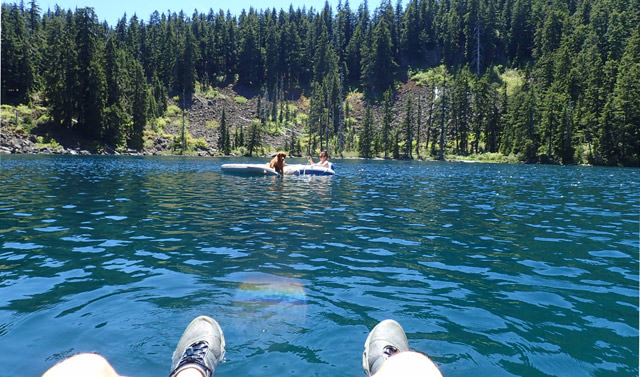 This is probably your best bet to avoiding crowds while still enjoying the weather and cooling off at the same time.  There are so many amazing lakes close to Portland and you just need to pull out a map or do a little searching online to find them.  The standard lakes like Trillium Lake, Timothy Lake, Lost Lake, Frog Lake and Clear Lake are all going to be an absolute zoo on the hotter days of summer.  And don't even bother going to Haag Lake – it turns into a traffic nightmare on the hotter days.  A better bet is to search a little further out our higher up and find a lake such as Buck Lake or Hideaway Lake.  These lakes are harder to get to and as such will have much fewer people at them.  Tips: bring a floaty and don't forget sun screen.
Chill at the Coast
The Oregon and Washington Coasts are go to locations for beating the heat during those dog days of summer.  The coast is consistently cooler and often times downright cold when it is warm further inland.  This is probably your absolute best bet in terms of staying cool however it comes with a price.  The coast turns into an absolute traffic jam on the hotter days and campgrounds start putting out no vacancy signs as early as Thursday afternoons.  You can expect bumper to bumper traffic and you are headed west from Portland there will more than likely be an accident or two really throwing a wrench in things on HWY 26.  If you have a campground reservation at the coast and can get out there before traffic picks up we applaud you.  Enjoy the nice cool ocean breeze and relax by nature's air conditioner.
Float a River or Hang on the Shore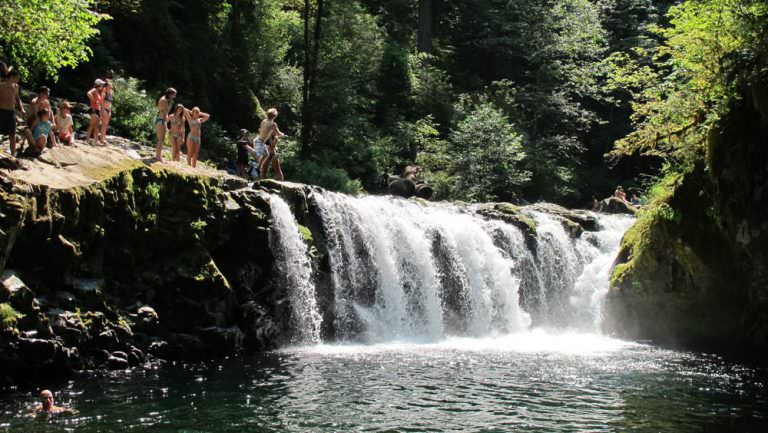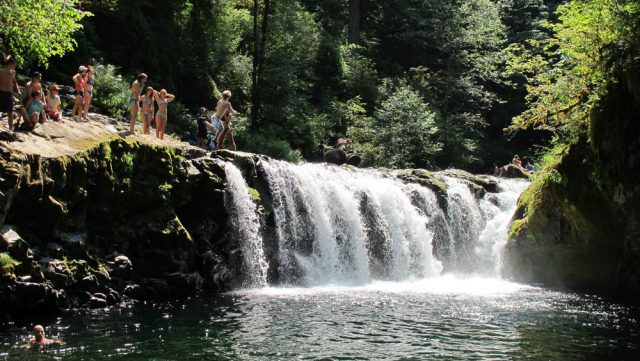 River floating is a sure way to cool off this summer and with many rivers to choose from the Portland Area you should have no problem cooling off. You will need two vehicles so you can shuttle up the river and a reliable floaty. A life preserver wouldn't hurt either. Two great rivers to float near Portland are the Clackamas River and the Sandy River. You can also search for other good floats around Oregon by doing some solid detective work online. Think Willamette River near Corvallis or even the Deschutes over in Bend.
If river floating isn't your thing you can also visit plenty of rivers or Creeks and just hang out on the shore or take a swim once you get too hot. Some great places for this are the Lewis River near Mt. St. Helens, Eagle Creek in the Gorge or the Clackamas River. Please keep safety in mind if you are going to float a river… lots of people have already died this year doing so. Just because it is hot out doesn't mean the water is warm. In fact it is still cold enough to send your body into instant shock if you are not ready for it.
Get High
No, not that kind of high.  Get high up on a mountain where the elevation is more than 6,000ft.  On the really hot days this may not help much but normally you will find much cooler temperatures up in the Cascade Range especially in the evenings.  You can even couple this with a trip to a mountain lake for a little day swimming.  Think Elk Meadows on Mt. Hood, Olallie Lake or anywhere up near Mt. Adams.  The Cascades are a great place to get away from the crowds and beat the heat while mixing in a little camping and swimming to keep you entertained.
Crawl through a Cave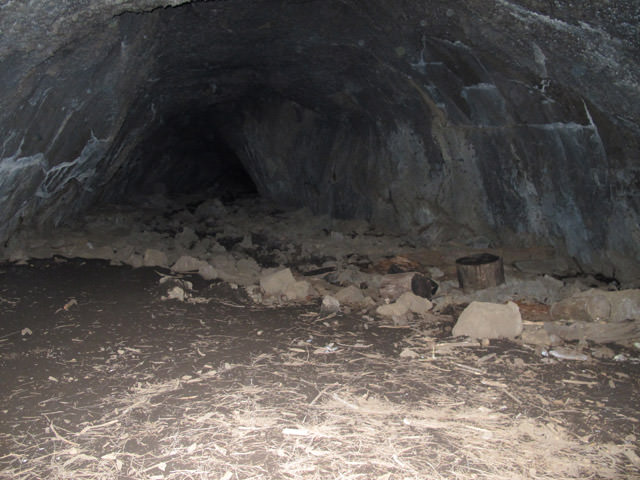 Bet you didn't think that one would make the list did you?  Well if you have ever been in one of Oregon or Washington's caves you would know that they tend to be fairly cold with temperatures hovering between 30 and 40 degrees no matter the time of year.  This makes them an excellent choice for staying active will still getting out of the heat.  There are plenty of caves in Central Oregon and near Portland you can go check out Ape Cave on Mt. St. Helens. If you choose to head out to Ape Cave you can stop at Yale Reservoir on your way back or swim in the Lewis River. Caves offer a unique experience, are fun and very cool.  Remember to bring at least two flashlights and check with the Ranger Station before heading into a cave.
How do you stay cool during the dog days of summer? Let us know in the comments below.